World-Class Spine Surgery and Spinal Treatments For a Better Life
At Napa Valley Orthopaedic Medical Group, our spine specialist Dr. Huffman has performed thousands of minimally invasive procedures including spinal fusions and disc replacements. He teaches these minimally invasive techniques to practitioners across the United States, Europe, and Africa. Dr. Huffman also participates regularly in clinical trials promoted by the FDA to test minimally invasive spine devices.
When Dr. Huffman creates your care plan, he focuses on you, the whole patient, and your individual needs while applying his spinal surgery expertise. This includes exploring all non-invasive options first. When surgical intervention is necessary, he uses his broad base of knowledge and experience to provide you with a customized, successful, minimally invasive solution.
There are a wide range of non-operative treatments available. A few options include:
Conservative Care includes adjustments to the way you stand, sit or walk, a customized exercise program, dietary changes, medications, and physical therapy.
Injections available to you include prolotherapy (to generate new cellular tissue), radiofrequency neurotomy (low frequency pulses to nerve fibers), nerve blocks, and epidural steroid injections.
When non-surgical options aren't enough, we look into surgical options. This includes:
Minimally invasive microdecompression surgery
Coflex – a titanium implant to stabilize your spine
Minimally invasive fusion – joining your vertebrae together with hardware including plates, rods, and screws
Percutaneous Fusion – a minimally invasive procedure, through the skin, to perform spinal fusion)
Disc Replacement – using a prosthetic implant to replace a painful disc
Deformity correction surgery – can involve removal of material, applying a bone graft, or installing artificial support to the spine
Kyphoplasty – a minimally invasive procedure where a substance called bone cement is injected into an injured or collapsed vertebra to restore your spine to its original shape, eliminating pain
Minimally Invasive Treatment is the preferred method and a modern approach to healing the spine. This targets specific spinal conditions via small incisions versus traditional open spinal surgery. It is used to perform spinal fusions, treat slipped discs, slipped vertebrae, and cervical stenosis, and remove spinal bone spurs.  
hidden
Lumbar Stenosis
LSS (Lumbar Spinal Stenosis) is a common medical condition affecting the lower back area of your spine. It involves a narrowing of your spinal canal that causes compression of the nerves resulting in chronic pain.
Treatment includes conservative care, injections, minimally invasive surgery, coflex (a titanium implant to stabilize your spine), and minimally invasive fusion. A fusion is when your vertebrae is joined together with various types of hardware including plates, rods, and screws.
Spondylolisthesis
Spondylolisthesis (Slipped Vertebra) is the result of one of the vertebra in the spine slipping forward over another one.
Treatment options are conservative care, injections, minimally invasive surgery, minimally invasive fusion, and coflex.
Cervical Stenosis
Cervical Stenosis is a narrowing of the spinal canal in your neck resulting in compression of the nerves and chronic pain.
Treatment involves disc replacement, minimally invasive surgery, and percutaneous fusion. Percutaneous means through the skin; in this case, it is a minimally invasive fusion of the cervical spine.
Herniated Disc
Herniated Disc (Slipped Disc) – Your discs are the rubbery substance between the vertebrae in your spine. A herniation is when the softer, gelatinous material inside your disc pushes through and tears its rubbery exterior. When that material leaks out, it can irritate, inflame, or even pinch the nearby nerve, resulting in chronic pain.
Treatment – Conservative care, injections, and minimally invasive surgery is used to correct this condition.
hidden
Compression Fractures
Compression Fractures occur when a vertebral bone or bones fracture due to osteoporosis, which is a loss of density in your bones usually associated with the aging process, or a physical injury that causes excessive pressure on your spine, such as a fall.
Treatment involves kyphoplasty, a minimally invasive procedure where a substance called bone cement is injected into an injured or collapsed vertebra. This restores your spine to its original shape, which eliminates the pain associated with this condition.
Adult Scoliosis
Adult Scoliosis (Hunch-Back) is characterized by an abnormal sideways curvature of your spine. While it can be caused by congenital or developmental issues, it is usually idiopathic in nature, which means the cause is unknown.
Treatment is deformity correction surgery, which involves posterior spine fusion with implants. Posterior means that the incision is made at the back of your spine, and the implants used are rods and screws attached to it to help straighten it.
Spine Bone Spurs
Spine Bone Spurs are pointy outgrowths of bone, or bumps, that form on your spine and can irritate or pinch a nearby nerve. They are usually caused by inflammation due to osteoarthritis or injury.
Treatment involves minimally invasive surgery to remove the extra bone.
Learn More About the Doctor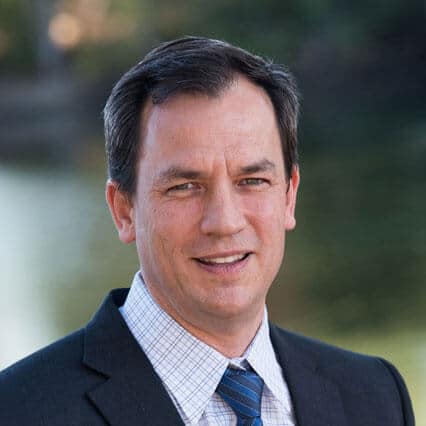 Dr. Jason Huffman
Dr. Jason Huffman is a board-certified, fellowship-trained orthopaedic surgeon specializing in surgery of the spine. He is singularly focused on the diagnosis and treatment of spinal disorders in the neck, mid and lower back. Dr. Huffman is a recognized leader in minimally invasive…
Visit the Huffman Clinic
Dr. Huffman's clinic focuses on the spine and developing revolutionary treatments for people suffering from spinal disorders. Find out about the clinic and the minimally invasive techniques that change lives.
WANT TO SCHEDULE AN APPOINTMENT?
We are now offering Telemedicine appointments: Virtual Visits
You can now see our Orthopaedic Specialists and Pain Management Physician from the comfort of your own home via cell phone, tablet, or computer. You will sit in front of a camera where you will be able to see yourself and your Health Care Provider on the screen once your session begins. Our Telemedicine appointments are HIPPA compliant. Most insurances are now covering Telemedicine.
Complete our intake form so we can pair you with the right doctor. We will then follow up and contact you about choosing the date and time for your appointment.
ADDRESS: 3273 Claremont Way, Suite 100, Napa, CA 94558
Napa Valley Orthopaedic
Napa Valley Orthopaedic